I have a confession. I can't wait for later this week with the return of some of my favorite shows. My current favorites are the CW's
The Vampire Diaries
,
The Secret Circle
and
Hart of Dixie
, alongside ABC's
Once Upon A Time
.
Apart from the engaging plots (The Vampire Diaries and The Secret Circle) and witty dialogue (Hart of Dixie) I love watching the couple dynamics that are going on. I also love the creative and sometimes funny couple nicknames. Who couples are you rooting for this season? These are mine.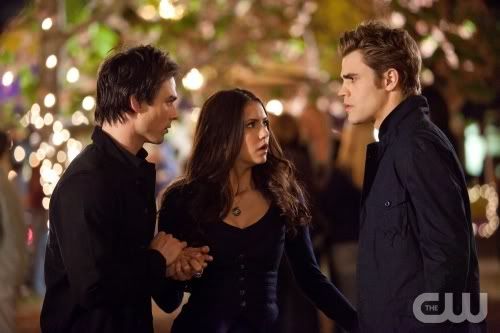 The Vampire Diaries
I've previously written about how I love
Caroline and Tyler
from The Vampire Diaries who have been given the fan moniker, Forwood and I'm hoping they'll stay together. I'm pretty much a fence sitter regarding the Damon, Elena, Stefan triangle. I'd love for Delena (as fans have been calling it) to happen but I do love Stelena too and wish that whoever ends up without Elena ends up with some equally cool chick (please not Katherine) though Rebecca might be cool. Jeremy and Bonnie was cool, Jeremy and Anna was great. Jeremy cheating on Bonnie with Anna's ghost not so cool. A possible Bonnier and Matt could be great too.
The Secret Circle
Initially I was all about Cassie and Adam, but then Jake step onto the scene and Cake (this nickname makes me laugh) was born! Good-bye Adam, you'd be great with Diana anyway! I'm loving the Jake and Cassie dynamic and am excited that Chris Zylka who plays Jake has been promoted to a
series regular
. Can't wait to see how things will shake up and how that whole Cassie and Adam star-crossed prophecy Adam's Dad keeps yapping about is going to work out.
Hart of Dixie
Wade and Zoe, all the way! I find Wade's character more interesting than George who is engaged to Lemon (though Lemon and Lavonne as endgame is fine with me) and I just find Wade hotter and more appealing. He's got more spice. George is sorta boring and not as cute. I know George was introduced as Zoe's main love interest thereby creating a love triangle of sorts with Lemon Vreeland and thus more TV watching drama, but I'm not a big fan of George and Zoe and much prefer she end up with Wade, though I'm not keeping my hopes up.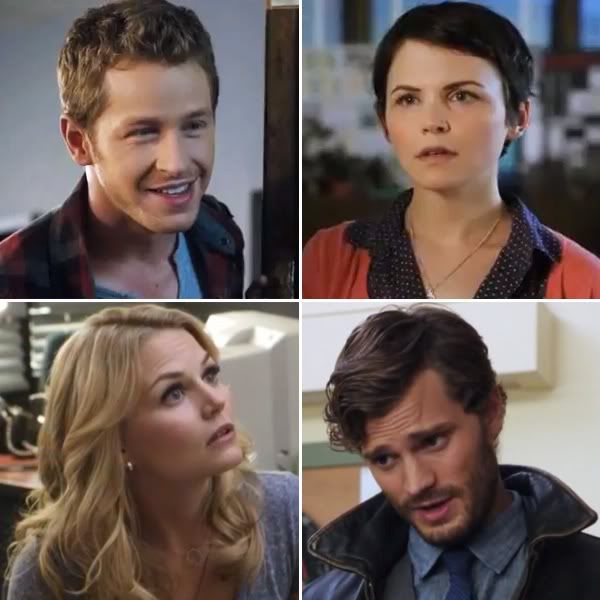 Once Upon A Time
I'm loving the dynamic between David (Prince Charming/James) and Mary Margaret (Snow White) as well as Graham and Emma. I can't wait to see what other fairy-tale couples arise. Ella and Thomas were cute too!
Other shows I watch on and off include
Gossip Girl
This is a show with a never ending roulette through the seasons of characters dating each other (the CW actually has a
chart
). The main draw is of course Chuck and Blair (nicknamed Chair) who fans overwhelmingly love but I have to confess to being a fan of Dan and Blair (Dair). I love the witty dialogue and balanced dyanmic between the two characters when they interact on the show. They're intellectual equals who bring out the best in each other. Dan telling Blair it wouldn't matter to him that she was pregnant with Louis child was "AWW inducing" as was his helping her get back with Chuck, as Blair remains somewhat oblivious to Dan's feelings. It's a one sided affair with Dan being in love with Blair who's in love with Chuck. I have pretty much resigned myself to the fact that in all likelihood Chair will be endgame but I do love Dair.
Possible Spoiler: I just read a
report
saying Dan ends up writing Louis vows for his wedding to Blair, telling her his feelings, though she thinks it's Louis. If that's true, that is seriously AWW inducing.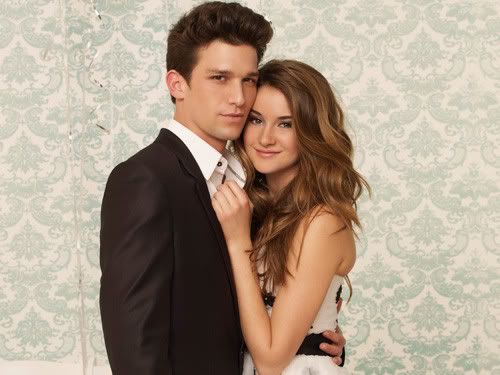 The Secret Life of the American Teenager
Ricky and Amy. FTW! I enjoyed seeing how they progressed from having nothing to do with each other, (apart from a one night stand that resulted in a pregnancy) in season 1 to the loving, mature relationship they have in season 4. Here's to hoping nothing gets messed up when the show comes back in March.
Sources
Amy and Ricky
,
The
Vampire
Diaries
,
Hart of Dixie
,
The Secret
Circle
,
Tyler and Caroline
,
Once Upon A Time
,
Gossip