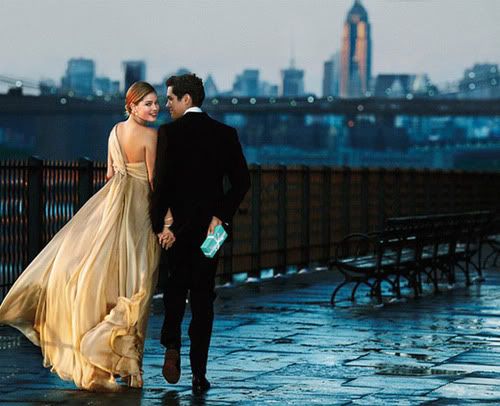 How are your holiday plans going? Have you bought and sent all your gifts? (I haven't at all! Eeep!) Have you gotten yourself some lovely new clothes for all the holiday parties? (I'm still searching!) But I do have a list of some lovely holiday inspired links, that get me in the mood for Christmas, the gift wrapping and getting gussied up for the seasons parties.
Checkout
Design Mom's
list of
Top 20 Christmas Books
Beautiful wrapping ideas
by
Creature Comforts
Ezee's amazing online Holiday magazine
Gifted
.
A
great guide
for pairing earrings and hairstyles this holiday season.
I'm planning on using these,
Spin Pins
by Goody to make chic holiday chignons. I'm thinking a bun would look great with a side braid, simple eye make up and red lips.
I want to try
Ginny's
list of favorite
Red Lipsticks
.
Riveting Choose Your Own Fashion Adventure Video
. I keep watching it over and over, making new choices each time.
Fun and Funky DIY Nails Designs
for the holidays.
I adore this Tiffany & Co.
holiday campaign (its from 2010 but still lovely).
The brand also has an accompanying
video
.
Photos of Tiffany and Co. Holiday Campaigns via
We heart it
and
Echoadime