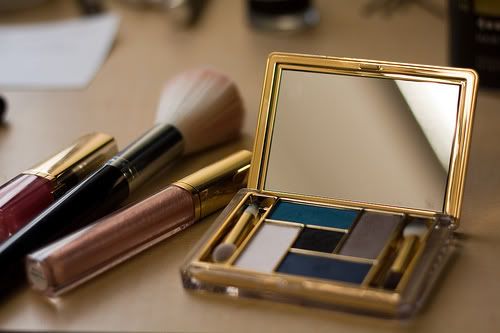 Here are a couple of beauty oriented sites I've been into lately:
Cult of Pretty
- Ann Colville Somma works in the beauty industry as an innovation consultant. She loves sharing her advice, insider information and the cult products you might not have heard of. Her website has a section where reader's can ask her anything and get her advice on their beauty concerns. She also runs the amazing fashion site
Holier Than Now
Lisa Eldridge Makeup
- Lisa has AMAZING tutorials and sound makeup advice. A professional make-up artist with years of experience, she's now the Creative Director for British cosmetics brand No. 7.
The Beauty Department
-Lauren Conrad's new beauty oriented site has some fun tidbits.
Into the Gloss
I've mentioned this in a previous
link love post
but Emily's unique and wide ranging peek into the beauty routines and looks of people in the fashion industry is always worth a visit.