Even though we differ on many points regarding fashion. I see my mother's influence in my tastes and style. Such as the love of a clean line a la Jackie O. and Audrey Hepburn.
This image comes to mind when I think about my mom's influence on my style.
Here are two cool features that celebrate the style of our Mothers.
All About our Mothers
, New York Magazine did a feature on daughters who talked about their mother's wedding dresses.
"
The wedding-day photo—on a mantel or in a yellowed, dog-eared album—is the first evidence that our mothers had a life before us. They got dressed up, they were beautiful, and they were in love. Here, fourteen New York women share the stories and pictures of their parents' big day."
The blog
My Mom, The Style Icon
celebrates the awesome style of the women who bore us, with the apt tagline "Their Style Was Born Before We Were"
Some pictures of some stylish Mamas
Princess Di, you can tell she just loved being a mom.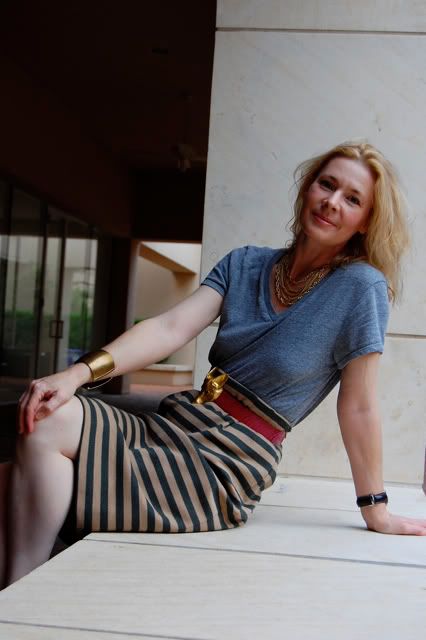 Here's another pair of stylish ladies and mothers (well we know Franca is a mom)
Carla owns hip Mila boutique 10 Corso Cosmo and Franca is the Editor-in-chief of Italian Vogue. Chiarita and I have long agreed that we both want to look this good when we reach their age.
Images via
A Cup of Jo
,
JakandJil
and
Atlantis Home